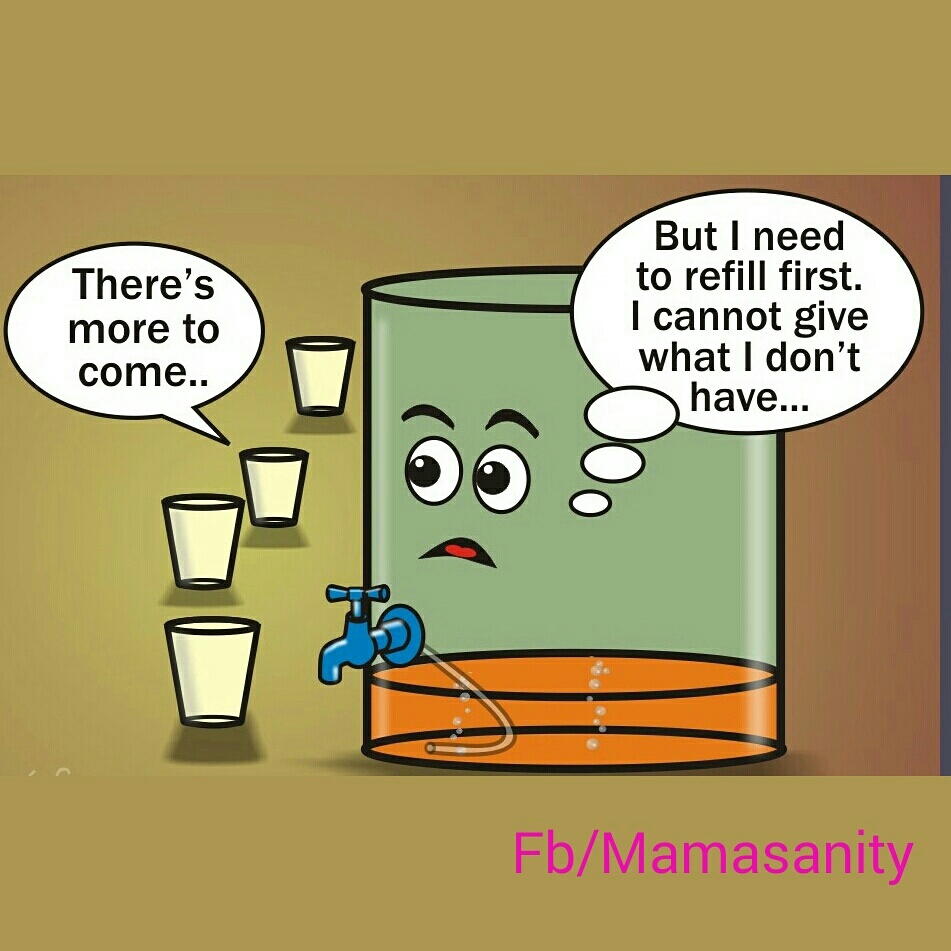 So many Women, Mom, Dad's (myself included) give so much to everyone else, but leave the scraps to ourselves.
You want to give and give but you can only give what you have. You Can't fill Love from an Empty Pitcher.
The Most important person to take care of is YOU. Period. If you are not healthy, you won't be good to anybody.
If you have children, Remember  the Best Legacy you can give to your children is an Example of a life well-lived. They will do as you do, not as you say. If you want them to take care of themselves, then you need to show them how. Be the Example.
They learn from watching you.
Once you start taking care of yourself, you have so much more to give others. It doesn't  take away from them(like we want to believe) it Adds Value and happiness to their lives.
I know this is very hard to practice but trust me for your family's and your Sanity you need to do this.
So get your To-Do list and make sure you are on the Top of that list everyday!!
With Love,
Sandra