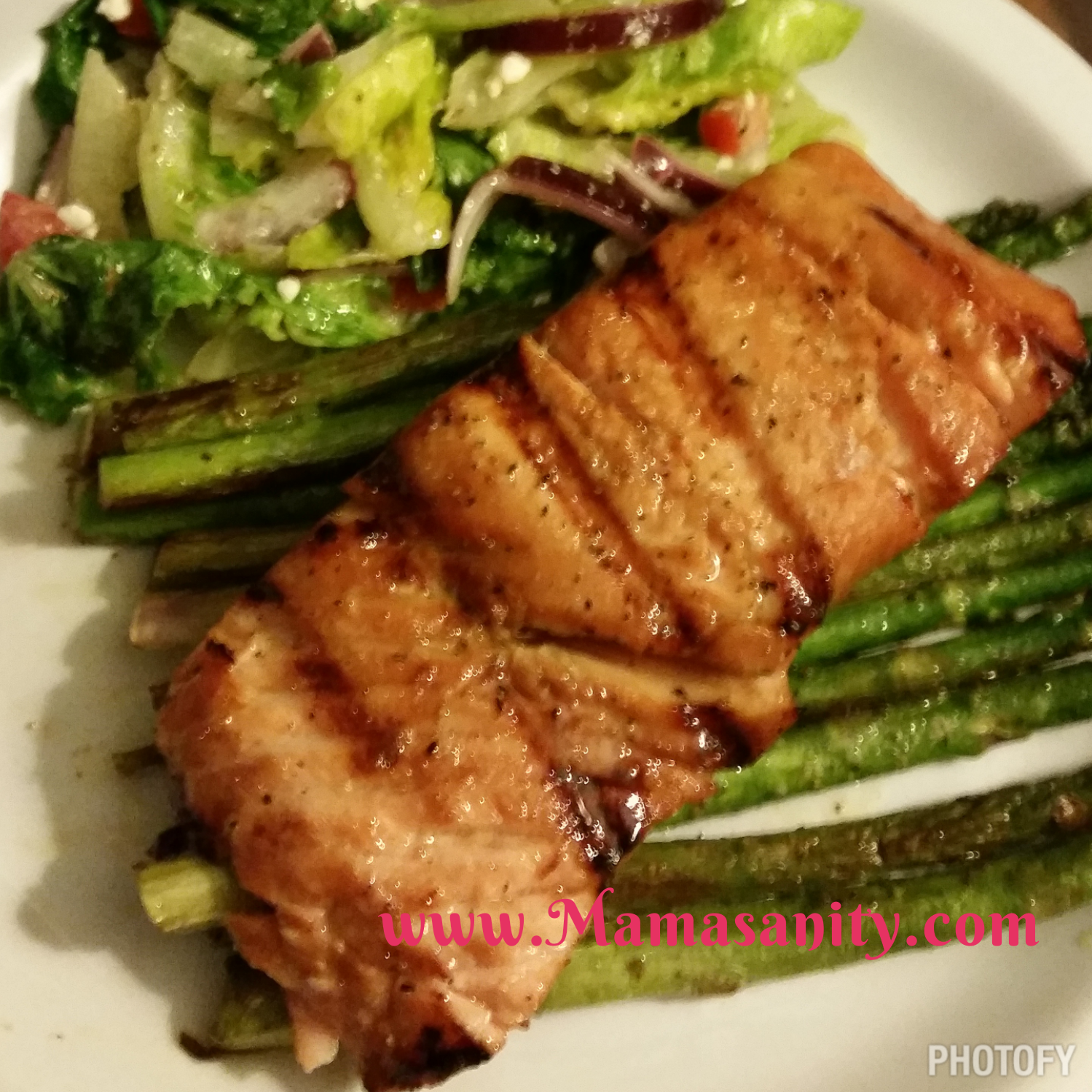 My husband made us this Delicious and Healthy Salmon dinner last night. The whole Perez Clan enjoyed it! So  It gets the  kid tasted and Husband Approve Seal:)
He made it with a simple soy sauce and brown sugar marinade, with hints of lemon and garlic.
The perfect salty-sweet complement to rich salmon fillets. The Perez Clan loved it.
What you need:
*1 1/2 Salmon Fillets
*lemon pepper to taste
*garlic powder to taste
*salt to taste
*1/3 cup soy sauce
*1/3 cup brown sugar
*1/3 cup water
*1/4 cup vegetable oil
Directions:
1. Season salmon fillets with lemon pepper, garlic powder, and salt.
2.  In a small bowl, stir together soy sauce, brown sugar, water, and vegetable oil until sugar is dissolved. Place fish in a large resealable plastic bag with the soy sauce mixture, seal, and turn to coat. Refrigerate for at least 2 hours.
3.  Preheat grill for medium heat.
4. Lightly oil grill grate. Place salmon on the preheated grill, and discard marinade. Cook salmon for 6 to 8 minutes per side, or until the fish flakes easily with a fork.
5. Remove from Grill and Serve on a Bed of Asparagus.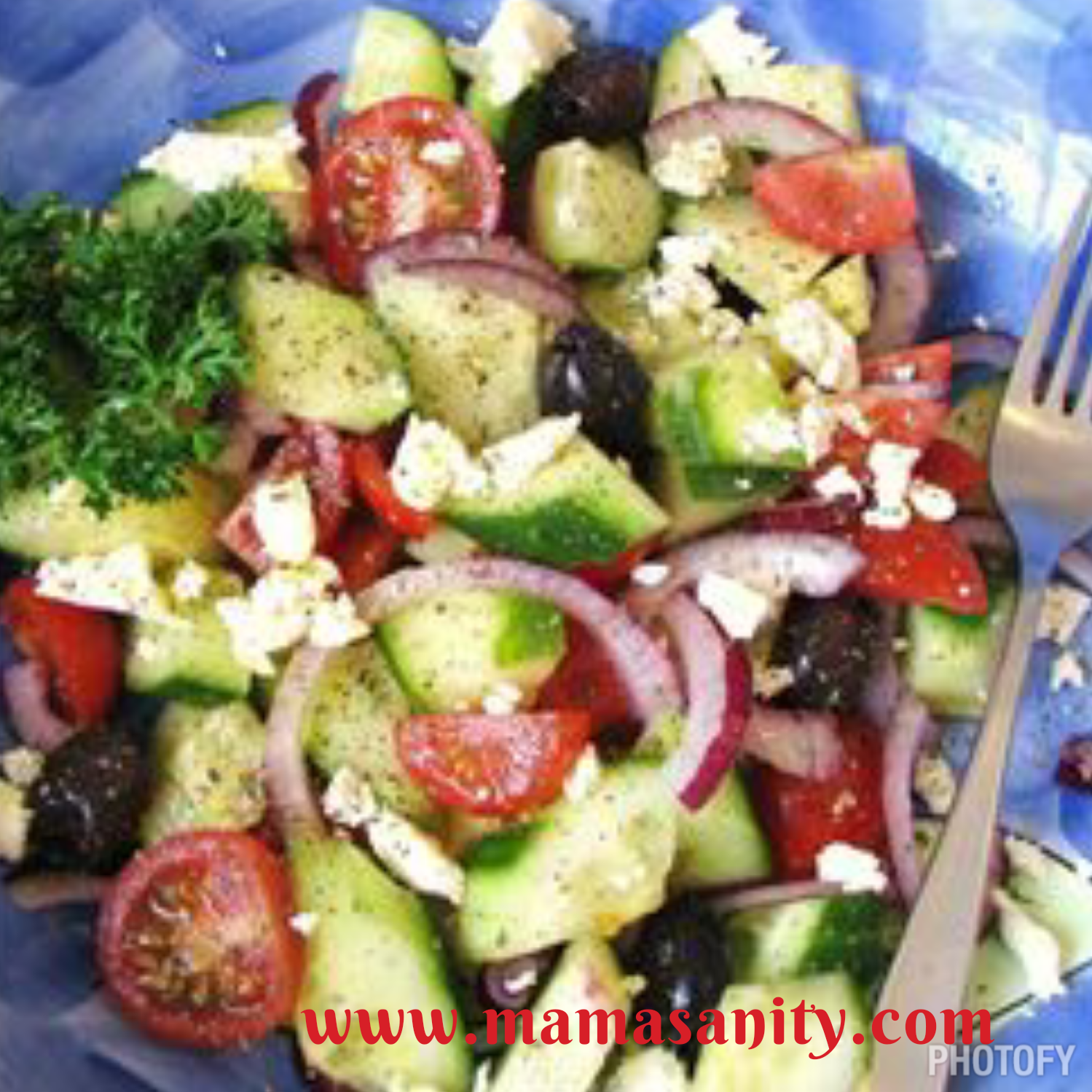 Low Fat Greek Salad
A yummy and low-fat Greek salad recipe.
* 3 large ripe tomatoes, chopped
*2 cucumbers, peeled and chopped
*1 small red onion, chopped
*1/4 cup olive oil
*4 teaspoons lemon juice
*1 1/2 teaspoons dried oregano
*1 1/2 teaspoons dried oregano
*salt and pepper to taste
*1 cup crumbled feta cheese
Directions:
1. In shallow salad bowl, or on serving platter, combine tomatoes, cucumber, and onion.
Sprinkle with oil, lemon juice, oregano, and salt and pepper to taste.
Sprinkle feta cheese and olives over salad. Serve.
Bon Appetit